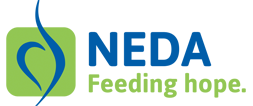 Please select your state to search for providers/treatment facilities that are licensed to offer virtual services in your state.
NEDA Resources
NEDA offers support options to individuals and loved ones affected by eating disorders to provide them with support throughout the treatment and recovery process. These programs are not replacements for professional help, and are designed and operated with the aid of NEDA Clinical Advisors to be used as a helping hand while navigating eating disorders recovery.
These listed resources are for your reference only and are not recommendations. We have listed resources based on information provided to us by each resource. We do not confirm the accuracy of the information given to us by any resource. NEDA is a nonprofit organization and does not endorse or recommend any particular resource, nor do we make any judgment about the quality of care given by any resource. NEDA is not responsible for any damages arising from the conduct of any resource listed on the site.
Click the button below to add yourself to our treatment provider listing. New registrations will be reviewed within 7-10 business days.
Providers in your state